There is a common saying in fitness, "never miss a Monday." Well I agree, so from now on my goal is to never miss a Monday blog post!
Last weekend I went to Vegas for a little vacation with some friends and I quickly realized that how easy it is to slip up on your nutrition when you are out of town.
Does this sound familiar: you eat one big breakfast, snack through out the day, and then a huge dinner? We usually don't have a problem eating enough calories on vacation, but we don't always eat the right calories. We often eat lot of carbs and especially fats, however we forget about protein.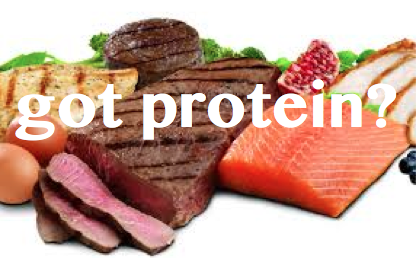 Protein is the most important macronutrient and maintaining your protein intake is critical. Protein is what helps build and maintain muscle, so keeping up with our protein intake will allow us to maintain our success while on vacation. Ultimately this will put us in a better position when we get back home and resume our routine.
So what can you do to fix this problem?
Here are 5 easy tips to make sure we are eating enough protein while on vacation or even when life just gets busy.
Whether we are in a pinch or on vacation we can't neglect protein. Protein is going to help maintain that muscle and strength.
Use these five easy ways to keep your protein intake up and ENJOY your summer vacation!
I hope this helps and you enjoyed this post. If you liked it or have any questions please feel free to post below or email me at [email protected]